Haley Barbour, the man who previously
mocked the severity
of the spill that's hitting the coastline of his state,
is back at it again
:
Mississippi Department of Environmental Quality Director Trudy Fisher said samples of what was apparently the same oil slick, taken when it was farther south of the barrier islands, were "nontoxic." Fisher said water and weather had helped all the volatile chemicals in the oil evaporate.

Barbour described the oil as "weathered, emulsified, caramel-colored mousse, like the food mousse." "Once it gets to this stage, it's not poisonous," Barbour said. "But if a small animal got coated enough with it, it could smother it. But if you got enough toothpaste on you, you couldn't breathe."

Barbour said he spoke with a member of President Barack Obama's staff on Air Force One while he was on the island, after telling the administration in an early-morning conference call that oil had come ashore in Mississippi.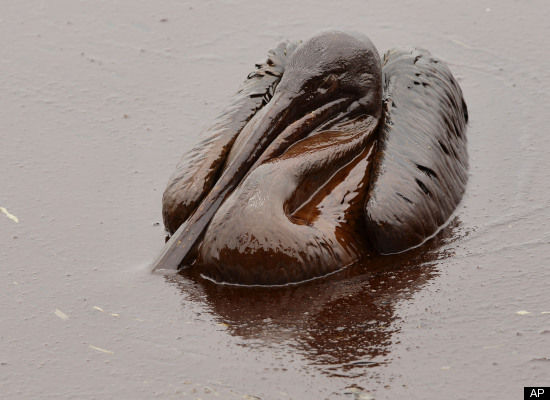 Haley Barbour might be the biggest asshole on the face of the earth.