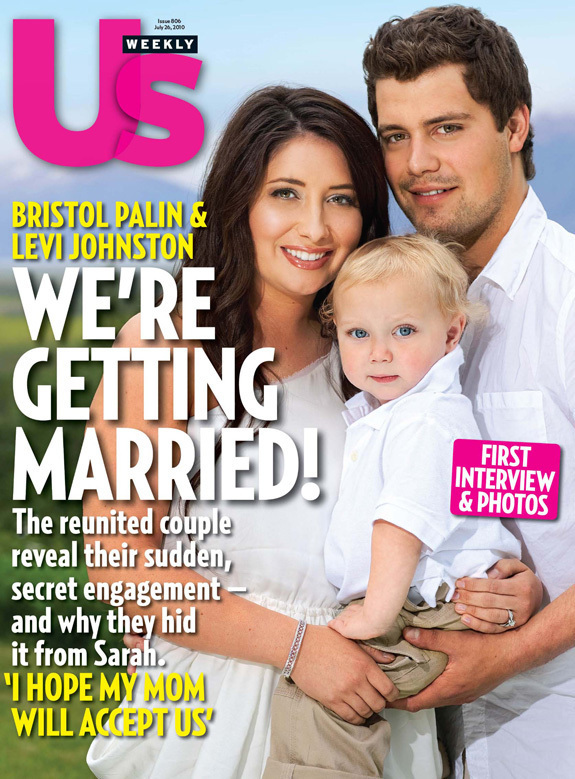 Bristol Palin and Levi Johnston are engaged, and they've shared the news on the cover of Us Weekly, seen below. They have not shared the news with Bristol's mom Sarah Palin, who has mocked Levi as "Ricky Hollywood" and poked at his "aspiring porn" career.


Bristol tell the glossy, "It is intimidating and scary just to think about what her reaction is going to be. Hopefully she will jump on board."
Woooooooooooooooooooooooo
The Levi Johnston Experience continues.