Now for something completely unrelated...
Earlier this week
Grantland released
a bracket that put wire characters against each other. The bracket: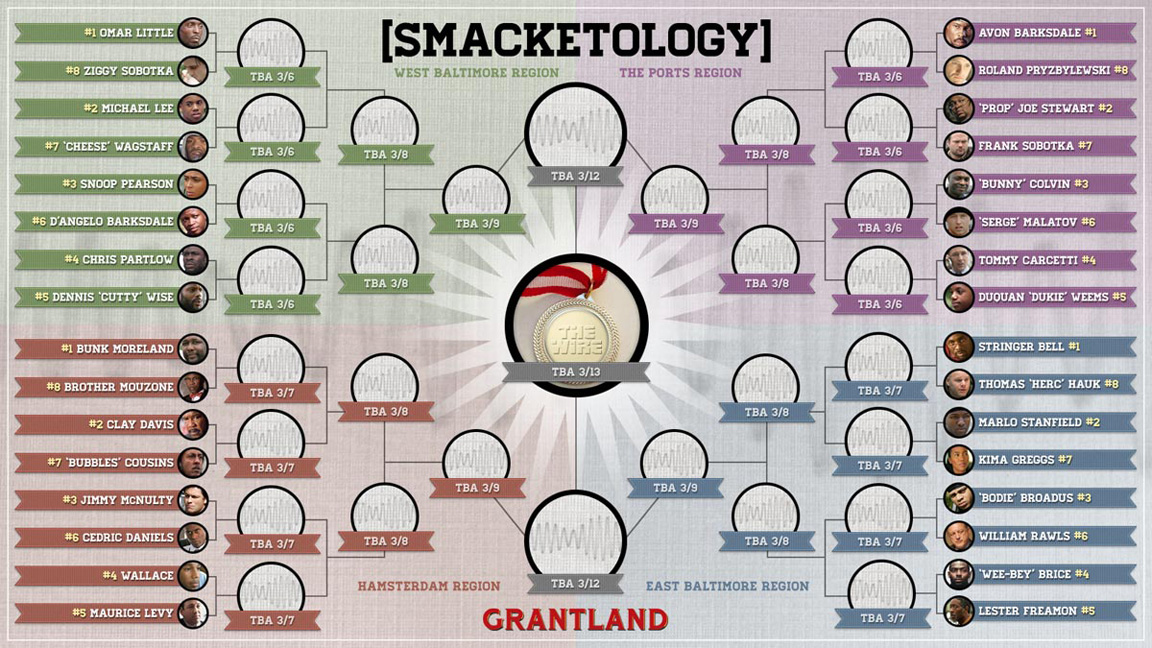 My thoughts: (don't click the links if you haven't seen the show, there will be spoilers)
The biggest issue here: No Slim Charles. One of my favorite characters in the whole show, he's responsible for some of the most memorable quotes/scenes as well. "We fight on that lie" "murder ain't no thing, but this here is some assassination shit", "The game the same, it just got more fierce", scene with omar and the most satisfying moment in the history of the show come to mind.
The East Baltimore region is too loaded. Stringer, Bodie, Marlo, Lester, Kima in one region? I could see any of them in my final four, especially Stringer, Bodie and Marlo. Marlo should be a 1 seed, no question.
I love Bunk... but how is he a 1 seed and McNulty a 3 seed? And how is Bubbles a 7 seed? Madness.
Anyhow, this whole thing just reminded me over and over how amazing the wire was, and led to a youtube binge of awesome Slim Charles clips, which is never bad.
Do you all see any major snubs/mismatches?